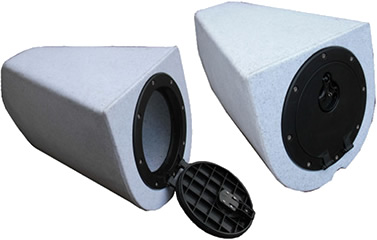 This is a brand new bouyancy hatch suitable for most Canadian type of canoes and can be used at either or both ends of the canoe.
Length 50cm height (at hatch end)
32cm width (at hatch end)
34cm depth.
Approx litre capacity 25 litres
Weight approx 3.4 kilos
It can be attached to the canoe with heavy duty velcro or bolted through the top (use rubber washers or silicone to seal bolt hole).
It has a rubber seal on the hatch so it is ideal for storing anything you want to keep dry and has a padlock hasp for a small padlock (not supplied).
Made from heavy duty rotamoulded polyethelene approx 6-8mm thickness.
4044 – Canoe Storage Hatch