"The River Severn"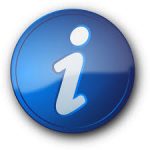 Learn more about the river you will be paddling on.
Wildlife you may see on your trip
While on your adventure down the river keep an eye out for some of the river's wildlife. Below is a list of what you may see!
Otter, Mink, Grey Squirrel, Buzzard, Hobby, Red Kite, Peregrine Falcon, Goshawk, Sparrowhawk, Kestrel, Mute Swans, Canada Goose, Mandarin Duck, Heron, Little Egret, Moorhen, Coot, Common Sandpiper, Kingfisher, Dippers, Yellow and Pied Wagtail, Black Headed Gull, Swift, Sand and House Martin and lots lots more.
What to bring and wear
All participants should wear suitable footwear i.e. old trainers, secure beach or boat shoes. Avoid flip flops.
Lightweight clothing should be worn instead of heavy materials such as denim and corduroy.
Waterproof top/jacket advisable if weather looks uncertain/unsettled.
Hats, sun cream and sunglasses should be carried.
Glasses and sunglasses should be secured with string/cord.
Water bottles/drinks for refreshment.
Dry set of clothes can be carried in waterproof barrels or dry bags.
Valuables, cameras and electronic equipment are carried entirely at your own risk.
River Safety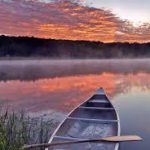 In the event of adverse weather conditions or high river levels Canoe UK Ltd reserve the right to cancel any canoe trip at any time they feel it would be unsuitable to continue.
On booking you will be emailed an on river route finder for the trip you will be taking. Please bring one with you on the day and refer to it. Be aware of your surroundings and what you are approaching and be ready to react before you get to the obstruction, bridge, island, other canoes etc…
When taking young children on the trip, are you confident enough of managing their safety in a river environment even in the event of a capsize?
You are advised to wash your hands before eating, smoking or drinking if you have been in contact with river water.
On the day please respect other river users and look out for fishermen's lines.
In the event of a capsize: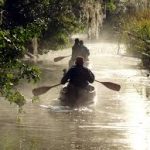 Under nearly all circumstances best practice is to stay with the craft, rather than abandon it. End grabs and painters at each end, and their use following a capsize, should be clearly explained. The vital part being to hold on to the canoe on the upstream end to prevent entrapment by the canoe full of water!! Self-rescue, assisted rescue, towing the craft to shore or (where appropriate) waiting to be rescued, are all options. Leaving the craft will generally be the last option considered and should only be considered if an entrapment or entanglement looks imminent.
Fallen or over-hanging trees on the river:
These tend to be the major hazard for inexperienced paddlers on easy moving water, even though many may look innocuous. The occurrence of water flowing through submerged or partially submerged trees (known as a strainer) and its associated dangers should be stressed, especially on or around the bridge stanchions.
Bridge supports, obstacles, and fast flowing water: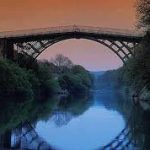 The rule of thumb is don't paddle down a rapid until you have seen all the way to the bottom that there are no unexpected obstructions. If it is not possible to see this from the paddle-craft then stop, get out, and at least one person should go and have a look. Clients should be prepared to get out and carry or pull the boat across any shallows or around rapids too difficult or challenging to paddle. If it is necessary to get out in swift or shallow water clients should make sure they get out on the upstream side of the canoe so that it doesn't push them over or pin them against rocks.
Unguided groups must bring at least one mobile phone within the group to carry in a waterproof barrel with them on the river.
When on the river keep away from river obstructions i.e. bridge pillars, debris in the water, fallen trees, overhanging trees in fast water, shallows, rocks, fishing lines, other river users etc…
If you are on a unguided trip, or want to bring a mobile phone with you on the water so that contact can be made whilst on the river please bring along a waterproof bag or tub to put your phone in. We do carry barrels but we don't have one per person.
If there is a guide or guides on the river on the day of your trip they are there for our Company Policy and not to instruct, guide, rescue or get involved with clients on a canoeing basis as this activity is taken on by the participants as a self risk canoe hire service.
Clients booking by telephone or email will be deemed to have read and accepted these Terms and Conditions.
Terms and Conditions
On making a booking you will be required to fill in a booking form and pay a £10 deposit per person to confirm the trip within 14 days. Bookings will not be held after the two week period.
Bookings made will be deemed as provisional until the deposit is paid and has cleared in the Canoe UK Ltd bank account.
In the event of adverse weather conditions or high river levels Canoe UK Ltd reserve the right to cancel any canoe trip at any time they feel it would be unsuitable to continue.
The deposits paid to the company act as confirmation of a booking and are non-refundable unless the Canoe UK Ltd has cancelled the trip.
In the event of cancellation the company will first offer an alternative date for the group and if this is not possible for those involved the deposits will be refunded to them.
Canoe UK Ltd has a Public Liability Insurance.
All participants should be able to swim at least 50 metres.
All participants must wear their buoyancy aids at all times when on or near the river.
Under 18 year olds must be accompanied by parents or legal appointed guardian. Minimum age is 7 years old.
Designated Adult
There must be a designated adult over the age of 18 years in each group. The designated adult is responsible for ensuring that each member of the group is aware of and agrees to these Terms and Conditions. The designated adult, upon receiving the hired equipment, also accepts full responsibility for any loss or damage to our equipment or to any third party's equipment up to the value of replacement.
Liability
We recognize that canoeing is an inherently dangerous activity with a danger of personal injury or death attached. Participants in this activity should be aware of and accept these risks and be responsible for their own actions and involvement. By accepting these Terms and Conditions you are confirming that you are aware of this and accept the risks associated with this activity.
Please note that we cannot accept responsibility for any personal injury or death. However, nothing in these Terms and Conditions shall affect the statutory rights of any client or exclude or restrict any liability for death or personal injury arising from the negligence of Canoe UK Ltd.
By agreeing to these Terms and Conditions you accept that Canoe UK Ltd does not have any responsibility whatsoever for loss or damage to your personal belongings. You should be aware that any water resistant containers supplied by us are not guaranteed to be water proof. Therefore you should not rely on the water resistant containers that we supply to keep your property dry, and you accept that you are taking your personal property on to the river at your own risk.
Health
The activity that we offer requires certain levels of health and physical fitness before you can take part. Please consult a doctor if you are in any doubt about the suitability of the activity for you or your group.
Right to Terminate
Canoe UK Ltd reserve the right to terminate a booking in the event of unreasonable conduct, which is likely to cause distress, damage or danger to other clients, employees or any third party. This includes a failure to disclose any serious medical condition or disability. Should any of the above occur, our cancellation policy applies.
Safety Equipment
It is essential that all persons wear the safety equipment that we provide at all times. If you do not wear the appropriate safety equipment you will be asked to leave the activity site immediately. Under these circumstances you will not be entitled to a refund.
Alcohol & Substance abuse
Alcohol and other illegal substances should not be consumed before entering the river. Anyone under the influence of the above will not be permitted to hire our equipment or participate in the activities we offer and will be asked to leave the activity site immediately. Under these circumstances you will not be entitled to a refund.